THE PILGRIM'S PROGRESS STORY
Private View: Friday 16 August, 6pm
Exhibition: Saturday 17 August–Sunday 1 September, 12 noon–5pm (Weekends and Bank Holiday Monday only)
We're delighted to present an exhibition celebrating Hans Feibusch's Holocaust and war memorial mural Pilgrim's Progress and our recent campaign to save it.
The exhibition is an excellent opportunity to get a glimpse of Feibusch's vibrant and very personal retelling of the John Bunyan allegory, as the original mural is currently hidden away in a condemned building in Eastbourne. You can also find out about our campaigning and fundraising work in conjunction with The Feibusch Progress Project, the specialist conservation process by which it will be removed and restored, and the long-term plan for restoring it to public view. One or more of the trustees of The Feibusch Progress Project will be on hand to answer questions whenever the gallery is open.
You can read more about the campaign to save the mural at www.savethemural.org.
This exhibition is part of Lewes Artwave and the Insiders/Outsiders Festival.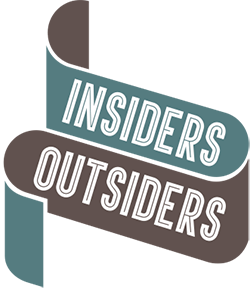 PICTURES FOR AN EXHIBITION
Private View: Friday 8 November, 6pm
Exhibition: Saturday 9 November–Sunday 15 December, 12 noon–5pm (Thu–Sun)
Following the success of Something Glowing and Alive, showing work by John Piper, Graham Sutherland and Marc Chagall last winter, we've teamed up once again with Goldmark Gallery to bring you a stunning selection of exhibition posters for some of the twentieth century's most celebrated artists. Come and enjoy affordably priced lithographs by Picasso, Matisse, Chagall, Miró, Braque, Buffet, Léger, Cocteau and Dufy, among others.
Artists Pat Thornton and Rachael Adams will run art workshops exploring our featured artists' style and palette, and the design and typography of the twentieth century, on Wednesday afternoons from 13 November to 4 December. Please ask in the gallery or email info@martyrs.gallery for more information.

The gallery will be closed for maintenance from 16 December 2019 until February 2020